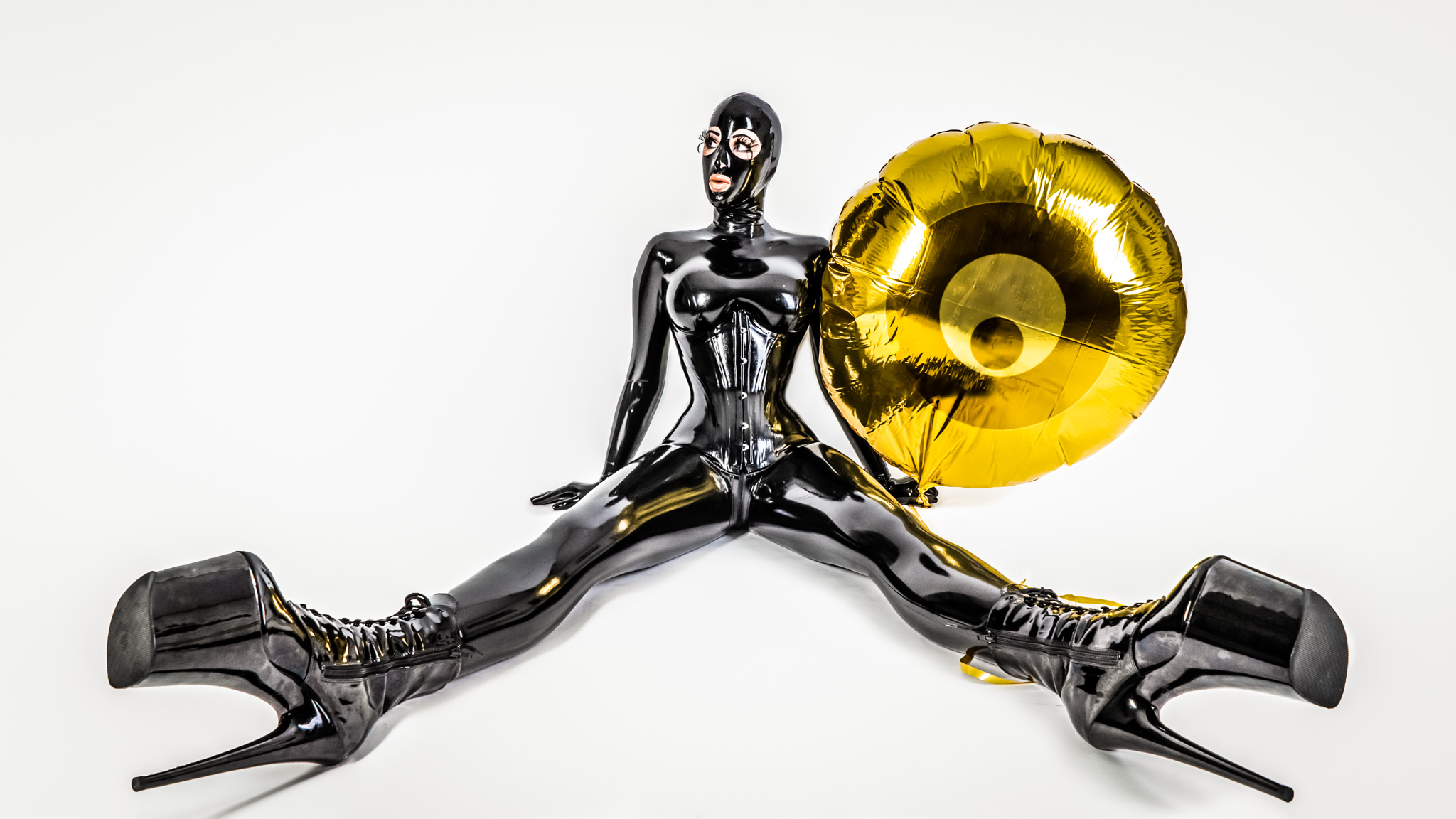 BOOKING.
Every single one of our crazy group strives for perfection.
Most shiny bodycurves, most expressive moments to catch,
and for sure the most bizarre angles for getting the perfect
fetish pictures.
We are based in Nuremberg.
All areas in our city and within 50km around us are free
from road access costs. To meet us outside of this area, we
raise an amount of 50€ per each 100km distance to you.
Basic prices without road access costs are:
SPECIAL OFFER from February to April:

Shiny Shoot:

Includes:
450€

3 hours of shoot, max. 3 sets
all originals to choose your final pictures
(not for public)
20 edited pictures for your personal use
(unbranded)
COLLABORATION POSSIBILITY.
We have a great collaboration with our shiny latex partner


They provide us their unique scope of latex outfits,
accessories and hoods for our shoots.
Kinky Gum
So... if you need something crazy or special for your shoot,
they have also clinical and costume stuff next to their
amazing body pieces.
WANNA GET IN TOUCH WITH US?
This is what you have to do:
Send us a detailled E-Mail with your
imagination of your Presentation.
Private or business photoshoot?
Full covered latex or skin parted?
You have your own outfits?
You need outfits from Kinky Gum - which of them?
Photoshoot on location or outdoor?

We'll take a look at your inquiry.
Maybe we let our phantasy play a little in our heads...

Then you'll get an answer... wait for it...

It's worthy!
Contact us:
info@strangebehaviour.de