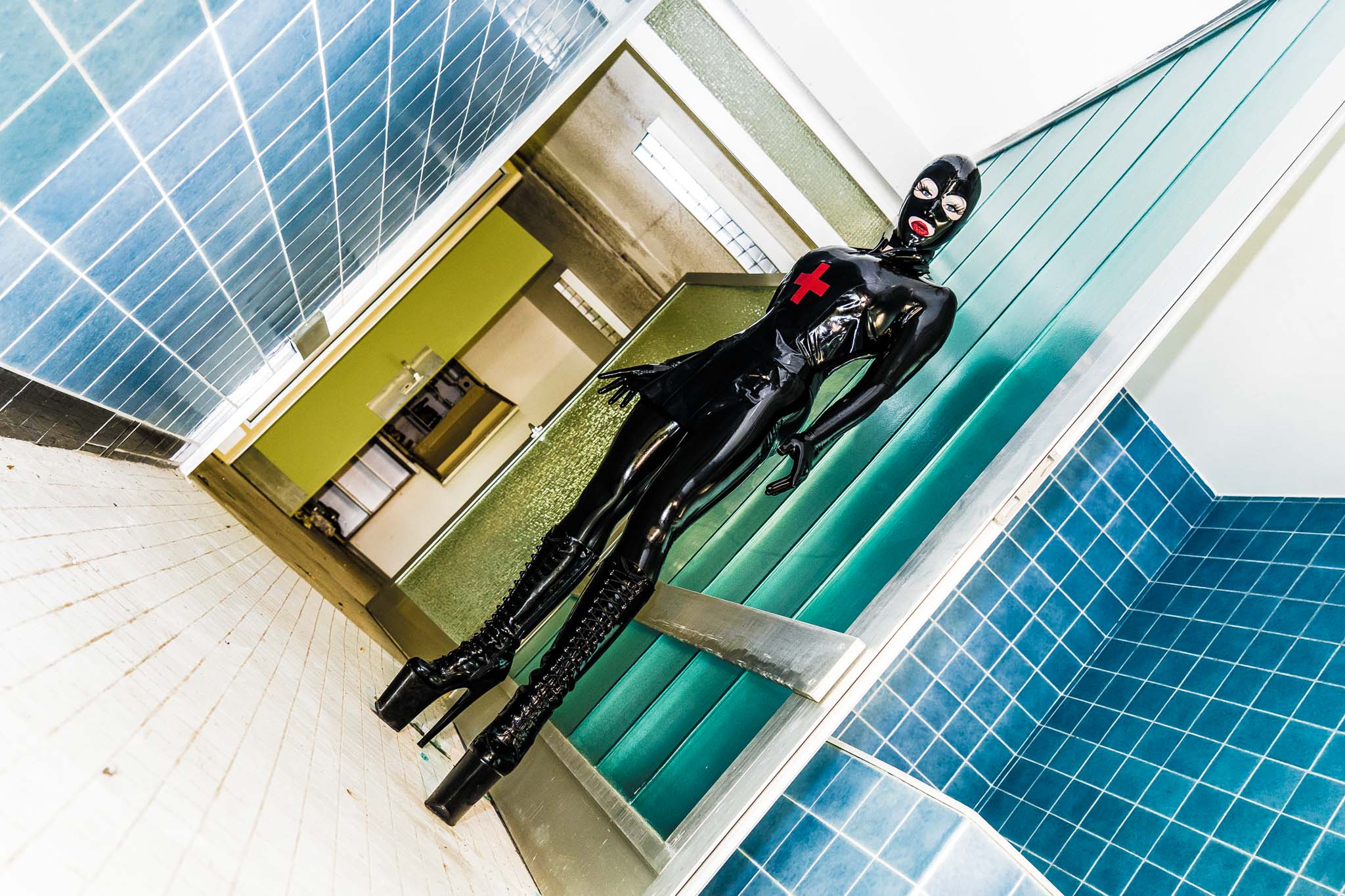 FREQUENTLY ASKED QUESTIONS
Can I book you for a private shoot or clip?
Sorry, this is not possible. We do only things that arouse
our interest. But we are interested in collaborations with
creative people. So... just ask us.
Is it possible to get in touch with the shiny women?
No. They all have their private life. But maybe you'll meet
them at bizarre parties or events.
I'd like to watch one of your photoshoots. Is this possible?
I won't disturb you... just watch...
No. Surely not. It makes fun taking the photos, editing them.
But it's also work. And no, the girls are not horny during
the photoshoot. Ok... mostly.
I'm a fantastic looking male model. Is it possible to
participate in your photoshoots or clips?
Sorry, but... ...no. We're only looking for strange female
creatures. But you can ask...
Who are you?
Unfortunately some of our founding members left us during
the years. At the moment, the Agency consists of Nathan,
Max, Peter and Vulva.
How old are you and is there life beyond strangeness?
Our age depends on the year of birth. And there is really
life beyond strangeness. We call it "Strange Life".
Can I send you a message?
Sure you can.
Are you on Facebook, Instagram or even Strangebook?
Weirdogram?
Of course...
Could you photograph my wedding?
Or my newborn baby?
Eh, no. We leave that to the boring...